Hello Everyone.
My name is Lorenne. I am the new Outdoor Education Coordinator at the Cameron Lake Outdoor Education and Environmental Studies Center. I'm excited to meet all the faces that visit this wonderful space.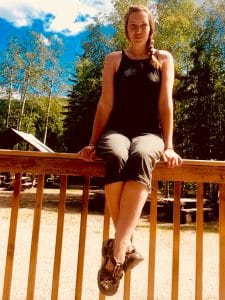 Much is being done at Center. The grounds are getting a much needed hair cut this summer. Views are being opened up, trails are being cleaned up and made more accessible to users and we're getting ready for a fantastic school year.  It's an exciting time here at Cameron Lake. Stay tuned for more updates.
If you have any questions about the camp, would like a tour or would like to rent the camp for a private event, Please don't hesitate to contact me.
Sincerely,
Lorenne Hamre
Outdoor Eduction Coordinator
SD No. 60 – Peace River North
250-687-0466
cameronlake@prn.bc.ca